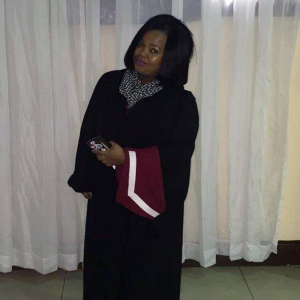 I am Mbali Mbhele 20 years of age, born in November 1995. My family is made up of both parents, I have a brother and two cousins. I am the first child of Morena and Rebecca Nkosi and they both work at Blue Skies Fresh Produce.
I'm a very loud, open and interactive person. I started school at the age of 7 at Bonukhukanya Primary School then went to Balfour Primary school until grade 7. In 2009 I went to Balfour Combined School until 2013 where I completed my matric.
I stayed in Balfour for 12 years until I finished my high school and then left to the city of Johannesburg where I stayed from 2014 until present. I studied Business Administration at Richfield Graduate Institute of Technology for two years and did my practicals at Blue Skies Fresh Produce under the supervision of HR manager Waydu Nhlapo in the month of January 2016. I am grateful and honoured to be given the opportunity to work with Blue Skies to fulfil my career endeavor.
On the 7th of June 2016 I graduated with my first qualification. I am proud to say I am a qualified business administrator. My dream is to study further as far as I can. I hope in my future I will get the job of my heart desire as I resume with my second qualification. To my parents thank you for making sure that I am well equipped for my future by giving me the best education.