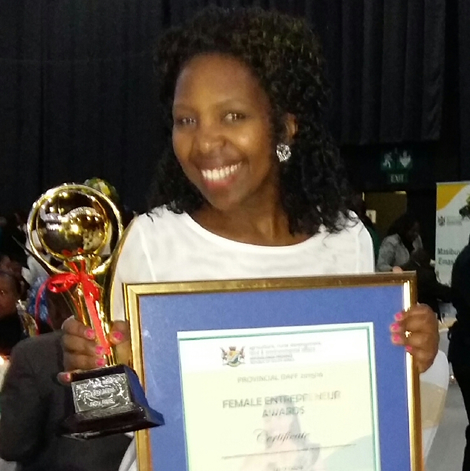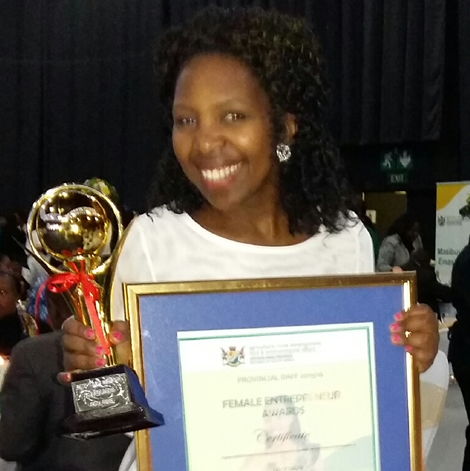 Yolisa Mbie, Hygiene Manager at Blue Skies South Africa believed in herself and made Blue Skies proud by taking part in Female Entrepreneur Awards Programme being run by DAFF (Department of Agriculture, Forestry and Fisheries) in Mpumalanga province.
The major thrust of the programme is to underline the fact that women play a significant role in food security, job creation, economic growth and poverty alleviation. Also this seeks to acknowledge, encourage and increase the participation of young women and women with disabilities in the sector.
The DAFF Female Entrepreneur Awards started in the provinces where potential winners for different categories go through a rigorous adjudication process. The programme has nine categories. The first category being Best Female Worker in the Sector, Yolisa held position 1 outdoing other nominees on this category. As a winner in this category for the Mpumalanga province she will compete at national level and will be awarded for her contribution at ICC Durban on the 27th August 2015.
Motivation from Yolisa
Us woman always associate working in some areas e.g. Agriculture, forestry and fisheries as being areas where male have power and influence. Don't limit yourselves. We limit ourselves to what we think we can do. We can go as far as our minds let us. What we believe, we can achieve through hard work, dedication to the job at hand, and the determination that whether we win or lose, we have applied the best of ourselves to the task at hand.
By Sombu Nkosi, Blue Skies South Africa