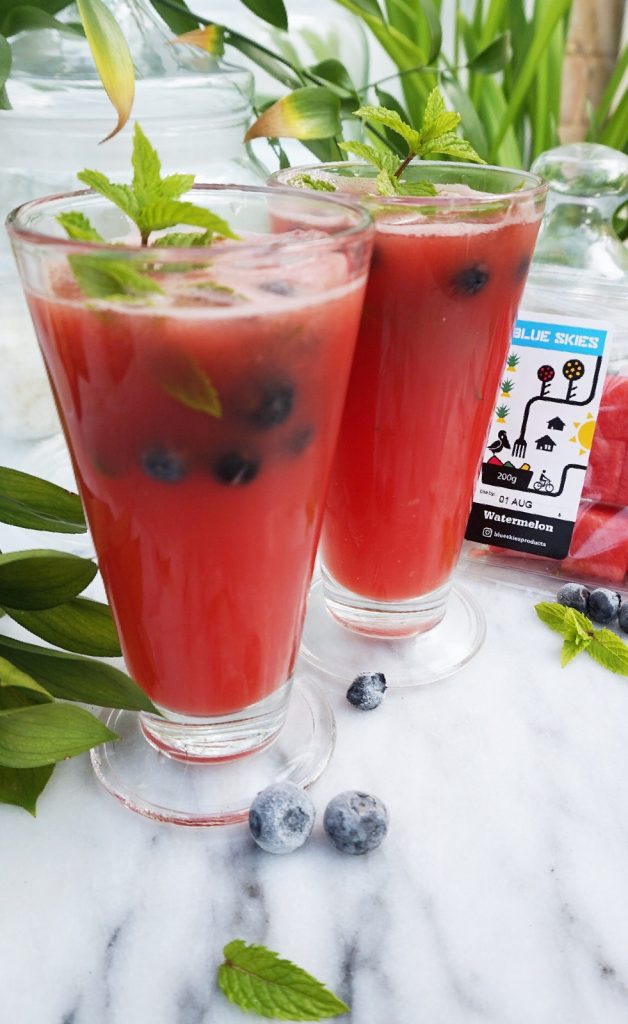 Revitalise yourself with this refreshing fresh watermelon juice with blueberries and mint.
Ingredients
3 cups fresh watermelon chunks
6 cups ice cold water
½ cup lemon juice
1/2 cup granulated sugar
ice cubes
½ cup blueberries
Sprig if mint
Method
Place watermelon in a blender and process until smooth.
Pour watermelon puree into large pitcher, add water, lemon juice, sugar, and stir until sugar has fully dissolved.
Add in the blueberries and mint and leave to chill in fridge ready to serve.