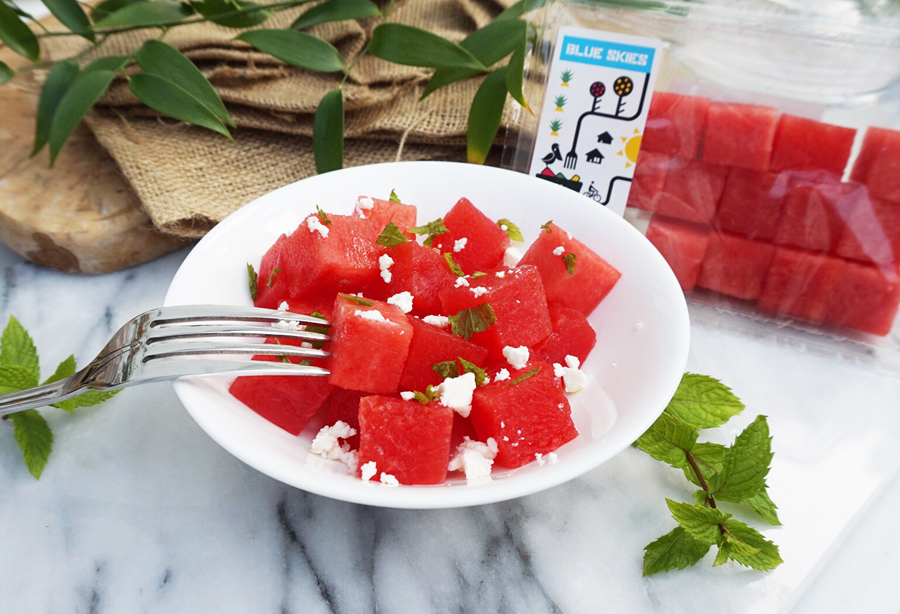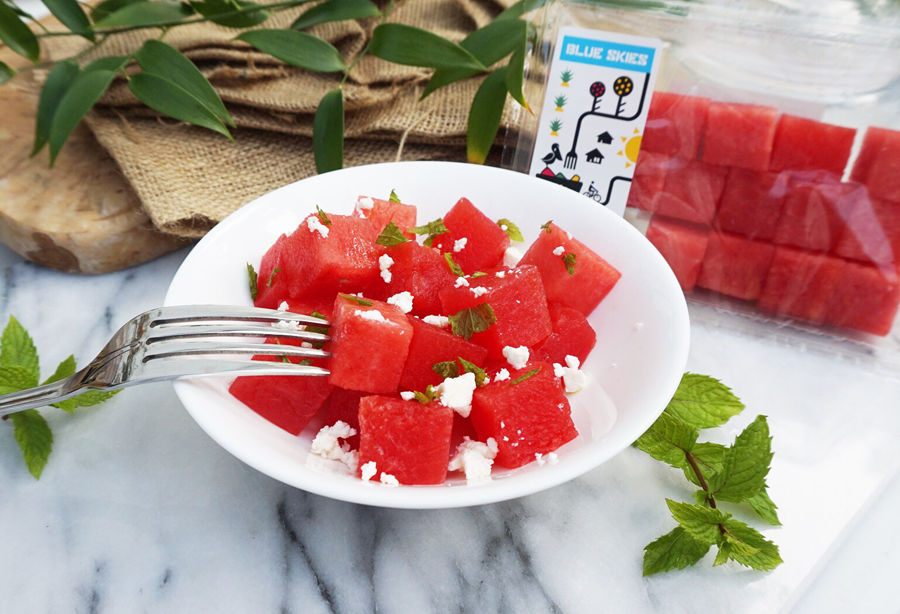 Ingredients
Fresh diced watermelon from Blue Skies (roughly 2 cups)
½ cup extra virgin olive oil
2 limes (juiced)
1 tsp salt
½ tsp black pepper
¼ cup chopped mint leaves
1 cup feta cheese
Method:
Prepare watermelon and remove any seeds. Place the chunks of watermelon in a colander to drain excess water whilst preparing the dressing.
In a small bowl, whisk together the olive oil, lime, salt and black pepper. Drizzle the dressing over the watermelon and follow with chopped mint leaves and crumbled feta cheese.
Stir in again to ensure everything is evenly mix and serve.