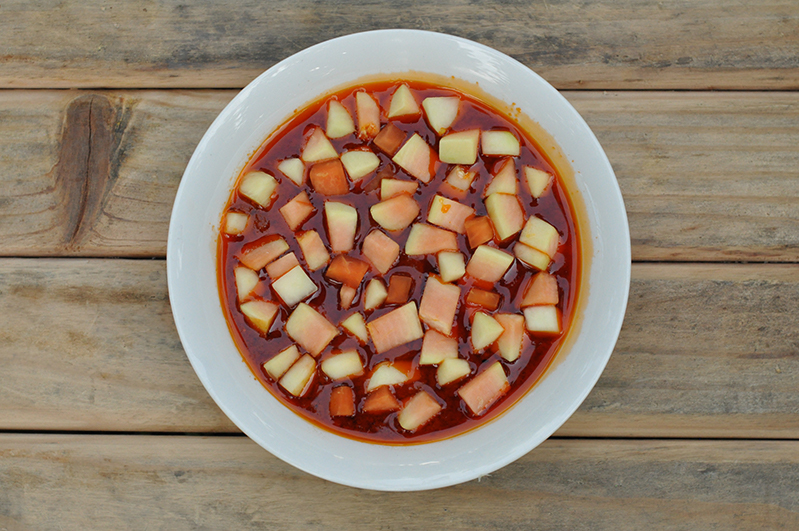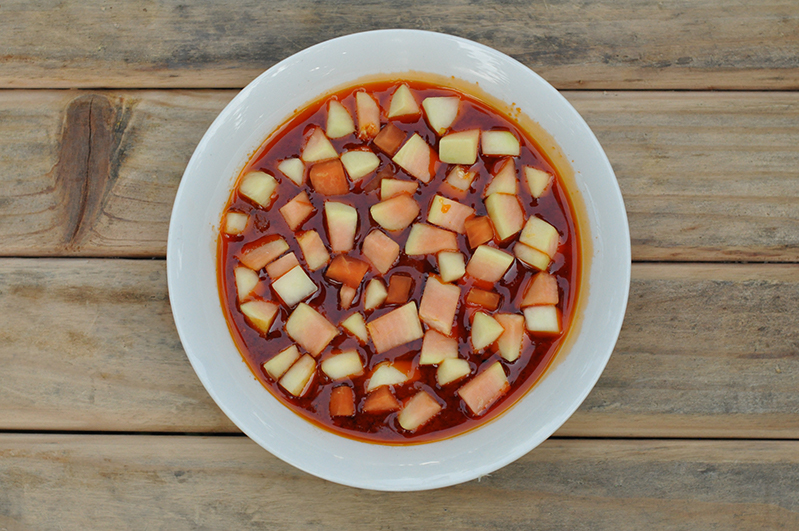 Ingredients
450g of beef, chicken or fish
4 Medium size onions (2 for the meat and 2 for the stew)
2 Roots of ginger (1 for meat, 1 for stew)
15 – 20 Medium size Tomatoes
1 – 2 teaspoons of chili powder
2 Cups vegetable oil
1 200g can of tomato puree/sauce
Spices as desired (garlic, cloves, ginger bay leaf, white pepper etc.)
2 ½ cups of water
1 Teaspoon of Curry powder
2 bay leafs
Salt to taste
Chopped papaya
Preparation
Blend the onions and ginger into a smooth puree.
Cut the meat into sizeable portions.
Add spices, including the blended onions and ginger into a saucepan with the meat.
Add 1½ cups of water and place on a medium heat, then cook/steam until meat is soft.
Chop the onions into desirable size and blend the tomatoes and ginger.
Pour the 2 cups of oil into a sauce pan and put on heat and add the chopped onions. Allow to fry for a minute
Add the tomato paste and stir continuously till it turns golden brown
Add the blended fresh tomatoes with ginger and chili. Stir continuously until everything is evenly mixed. Allow to simmer, stir occasionally for 45mins.
Add spices and allow to simmer for 1mins.
Add the meat with the broth to the stew, lower the heat and allow to simmer for 10 – 15mins.
Add unripe papaya and allow to simmer for 5mins.
This stew is normally eaten with white rice, spaghetti, waakye or jollof rice.