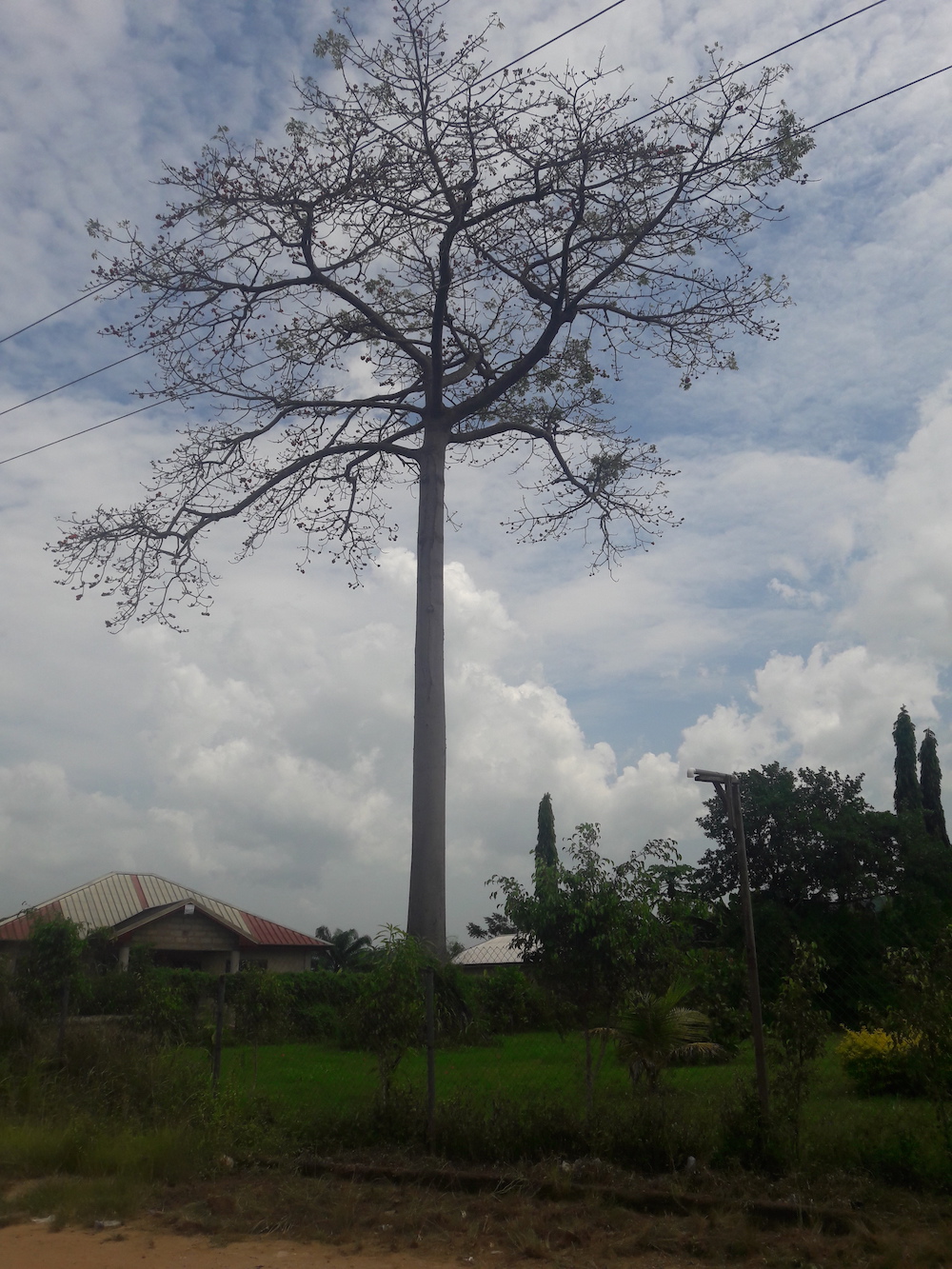 Blue Skies Ghana have fought off an attempt from the National Disaster Management Organisation (NDMO) to cut down a tree which the business has sought to protect for the past ten years.
The tree, which is 15 metres in height and is a Ceiba, is native to tropical and subtropical areas of the Americas and tropical West Africa. The Ceiba was the most sacred tree for the ancient Maya, and according to Maya mythology, it was the symbol of the universe.
With the rapid pace of development in the area, there have been several attempts to cut down the tree, which has been claimed to be unsafe. The Forestry Commission and representatives of the Municipal Chief Executive have however declared that the tree does not pose a threat, and the order to remove the tree has since been withdrawn.
Blue Skies have always rigorously strived to preserve every tree possible, as they are vital to protecting biodiversity and sequestering carbon.