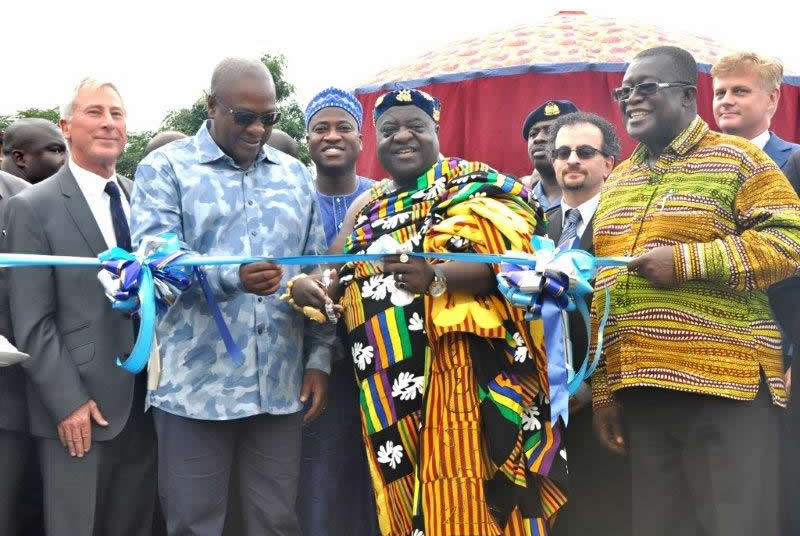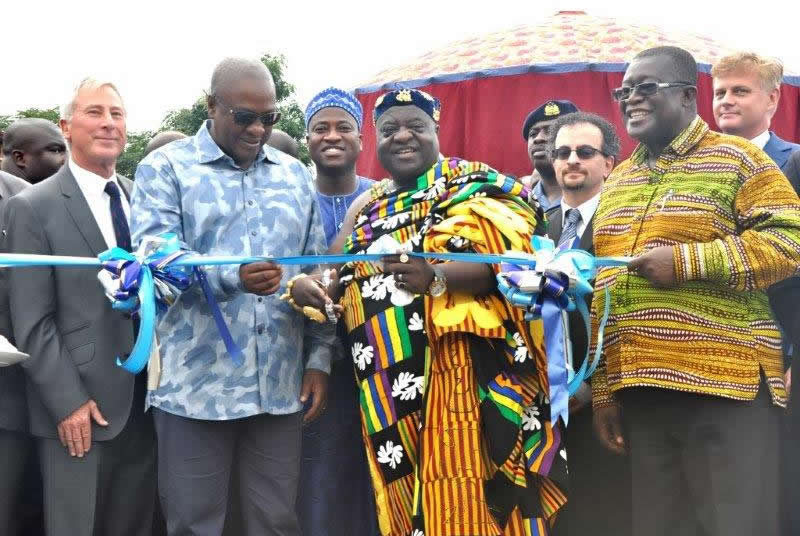 His Excellency President John Dramani Mahama has officially opened a new factory for Blue Skies in Ghana.
This new state-of-the-art facility is located on the doorstep of the company's two factories in Dobro near to Nsawam, and will enable Blue Skies to expand its juice business and launch exciting new products in Ghana and around the world. The President was joined by a host of dignitaries including Paramount Chief of Aburi traditional area, Nana Otubuor Djan Kwesi II, the British High Commissioner to Ghana, Mr Jon Benjamin, and the Dutch High Commissioner to Ghana, Mr. Hans Docter.
The new factory will create 300 new jobs for Blue Skies, in addition to the 2,500 people who work at the neighbouring fresh cut factory. It will mean Blue Skies will directly provide work for 2,700 Ghanaians, affirming its status as one of the biggest employers in the private sector in Ghana.
The facility has been financed by Blue Skies with support from the Dutch Government's PSI (Private Sector Investment) Programme.
To mark the occasion and to symbolise the company's drive for innovation, Blue Skies will also today officially mark the introduction of three new juice products; Still Lemonade, Sugarcane, Ginger and Lime and Tropicoco; a blend of coconut water, mango and passion fruit.
Founder and Chairman Anthony Pile said "With this new factory we believe we are playing an important part in the bid to crush poverty and to lift this economy and prospects for this great country. We are supporting the important demographic objective of retaining people in the rural areas where there is more opportunity anyway to put this country where it needs to be – agriculturally and economically – out in front."
For more pictures, please visit our Facebook page at https://www.facebook.com/blueskiesafrica