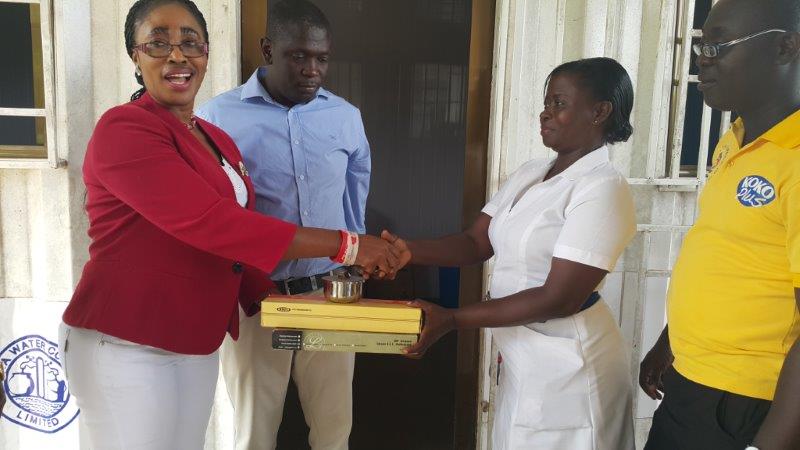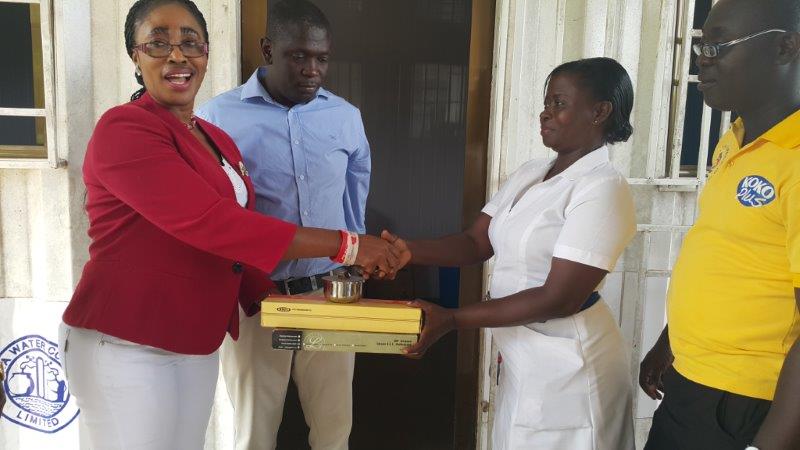 German Development Agency GIZ together with Blue Skies has commissioned a fully furnished 'CHIPS' compound (Community Clinic) in Dobro for the Nsawam Municipal Health Directorate to render health services to the people within the community and surrounding towns.
Facilities in the Centre include weighing scales, delivery beds, refrigerators, stethoscopes, office chairs and table, disinfectors, glucometers and monitors.
The project is part of the Employee Well-being initiative which brings together industry to support staff and the community. Partners include Blue Skies, UT holdings, Japan motors, Accra Brewery Limited, Newmont Ghana, GRA ,GCWL.
The CHIPS compound, which will be run by the Municipal health directorate and supported by Blue Skies and the community, is yet to be connected to the main electricity grid. Personnel however are already on hand to immediately start providing services which include prenatal and anti natal clinics and prevention and curative health care.
Mr Maxwell Hammond, Component Manager, Employee Wellbeing Programs at the Regional Coordination Unit for HIV & TB (ReCHT) thanked all stakeholders and was happy that the facility will finally be put to use.
The Public Relations Officer (PRO) of Blue Skies Products Ghana, Alistair Djimatey thanked GIZ on behalf of all the partners partners and gace assurance that the project will be made sustainable by all the key stakeholders. The municipal directorate thanked all the partners and promised professionalism and good care for the benefit of all people.
Report by Alistair Djimatey