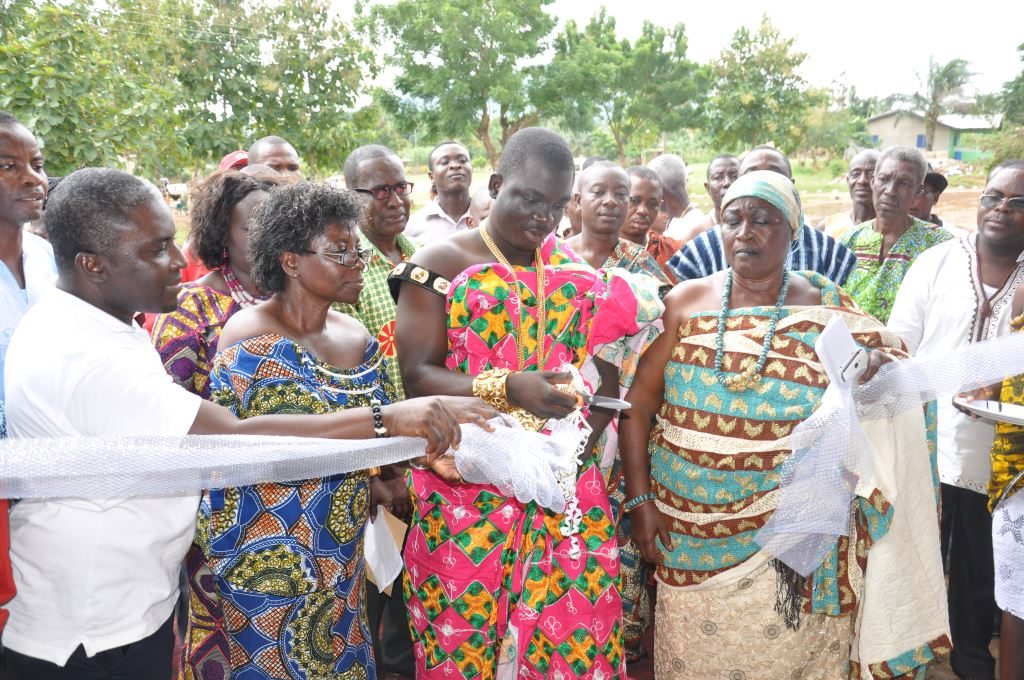 The Blue Skies Foundation has recently inaugurated two new classroom blocks in Ghana. They include a new three classroom block with provision for an ICT centre and staff common room for Chinto Junior High School located near to the Blue Skies factory in Dobro in Ghana, and a three classroom block with staff common room, office and store for Panpanso Primary School located in a farming community in the Eastern Region of Ghana.
Both projects will mean that students will no longer have to study under trees or travel miles to the nearest suitable school in order to receive an education.
To date the Foundation has completed over fifty community projects in Ghana, South Africa and Senegal. This year the Foundation is also embarking on its second School Farm of the Year competition in Ghana to encourage young people to engage positively with farming in a bid to find the agricultural leaders of the future.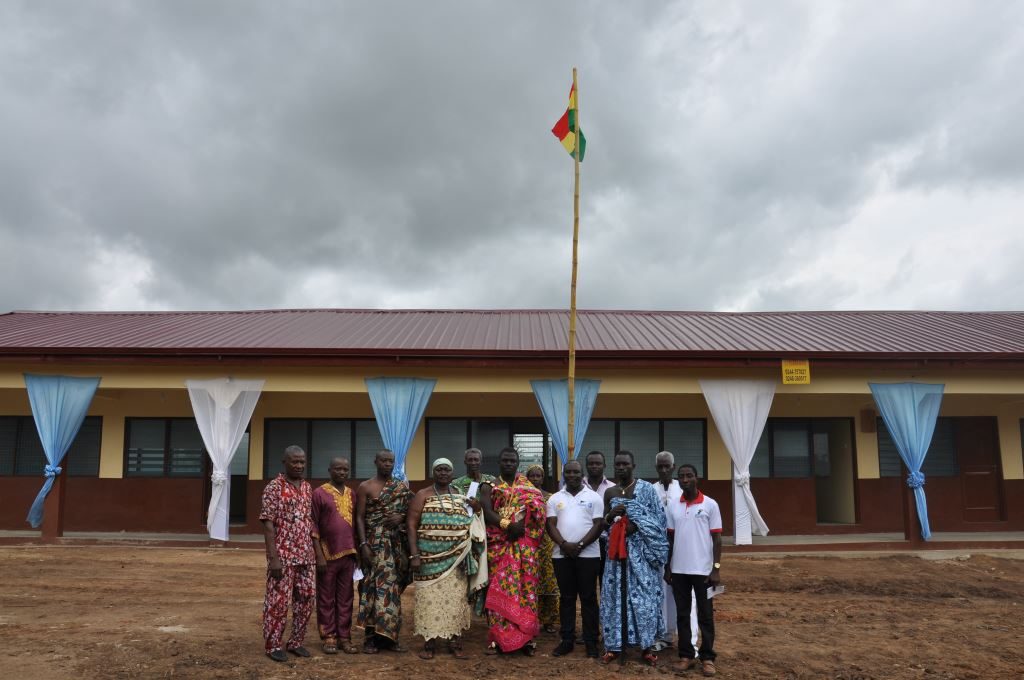 Above: Dignitaries outside the new classroom block for Chinto JHS