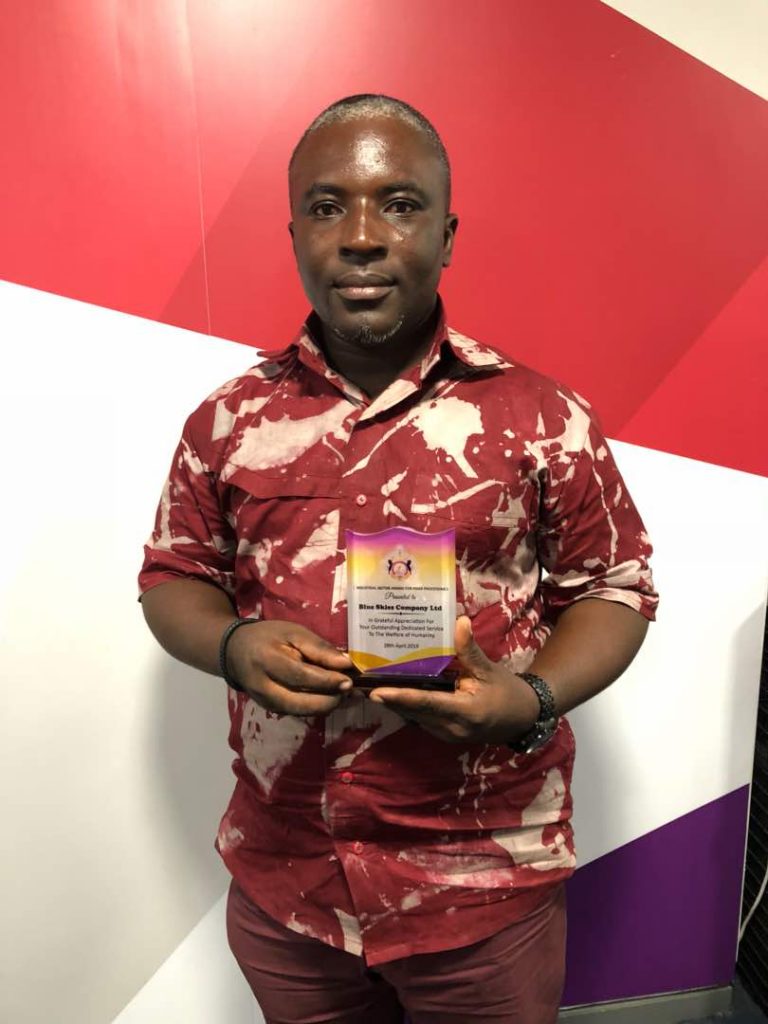 Blue Skies Ghana has picked the industrial sector award for outstanding service to humanity at the Global Achievers Awards held in Accra on the 28th of April. PR Manager, Alistair Djimatey is pictured collecting the award.
Blue Skies have also made it through as finalists of the Grocer Gold Awards in the Employer of the Year category. They are up five other companies including Aldi, Lily's Kitchen and Weetabix – so the competition is tough!
The winners will be announced at the London Guildhall during a ceremony on the 12th of June.