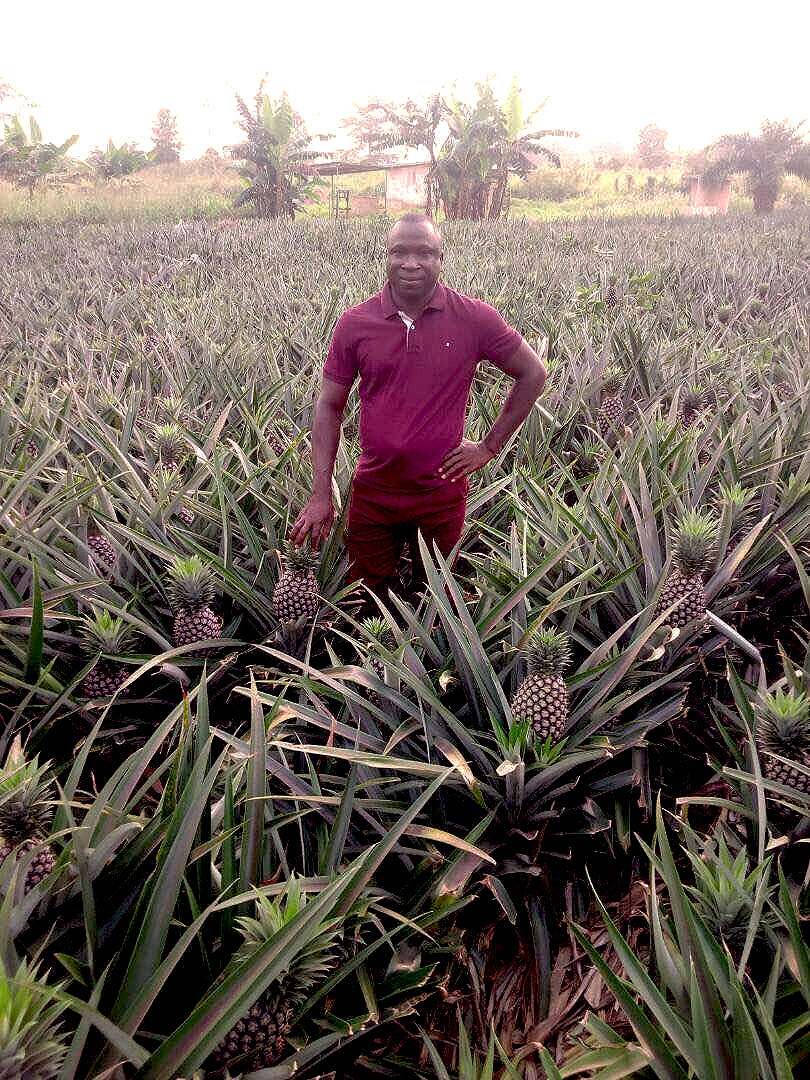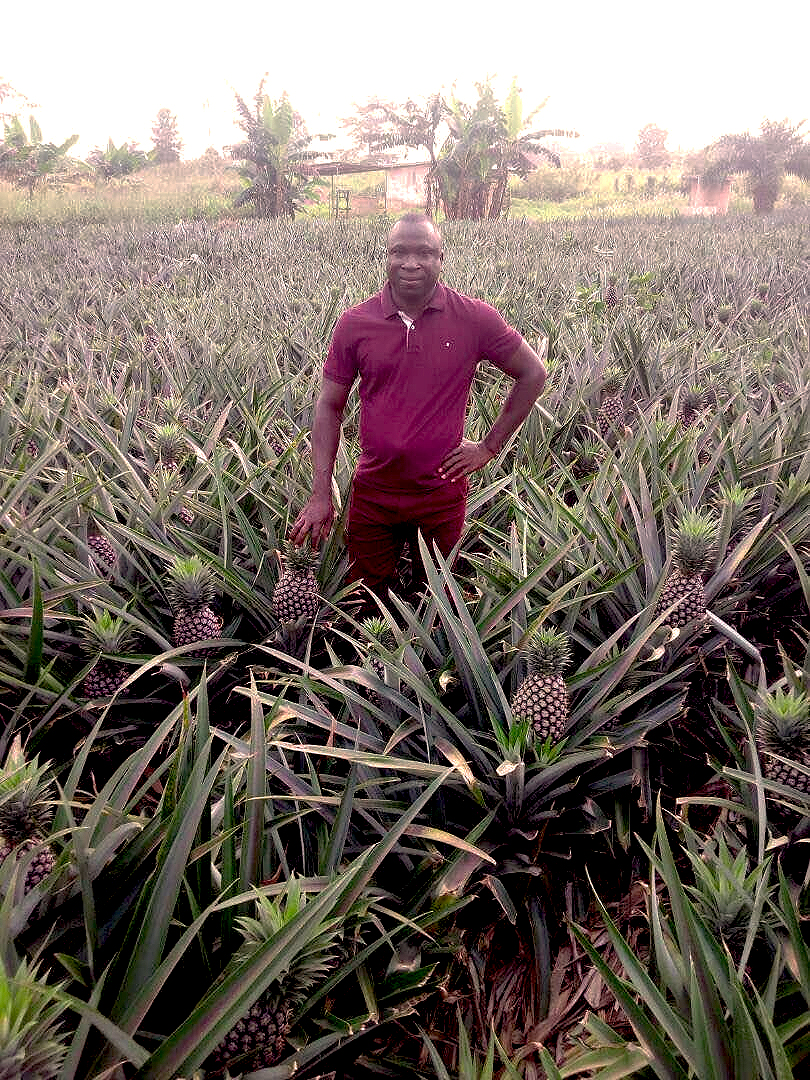 Mr. Seth Etse Akpaka is the CEO of Lovely Farms located in the Pokrom Valley area of the Akuapem South District of the Eastern Region in Ghana. Seth cultivates strictly Smooth Cayenne Pineapple and started supplying Blue Skies in 2007 with about a 500 fruits a week. He now supplies around 15,000 fruits a week and intends to double this number in the next few years to become one of the best farmers in the sector.
Seth is 41 years of age and is married with six children including a set of twins. He said, he has never regretted venturing into farming because he believes this is the profession God gave to man in the Garden of Eden after creation. He said farming does not only provide social and economic support but also nourishes the soul to see how nature works, especially when you are able to nurture a plant all the way to harvest.
Being one of the most reliable and consistent Blue Skies Pineapple suppliers, he is very grateful to Blue Skies for the opportunity to support his family and other children in his community through his farming activities. He currently employs seven permanent staff and over fifteen casual staff who help with the activities of the farm.