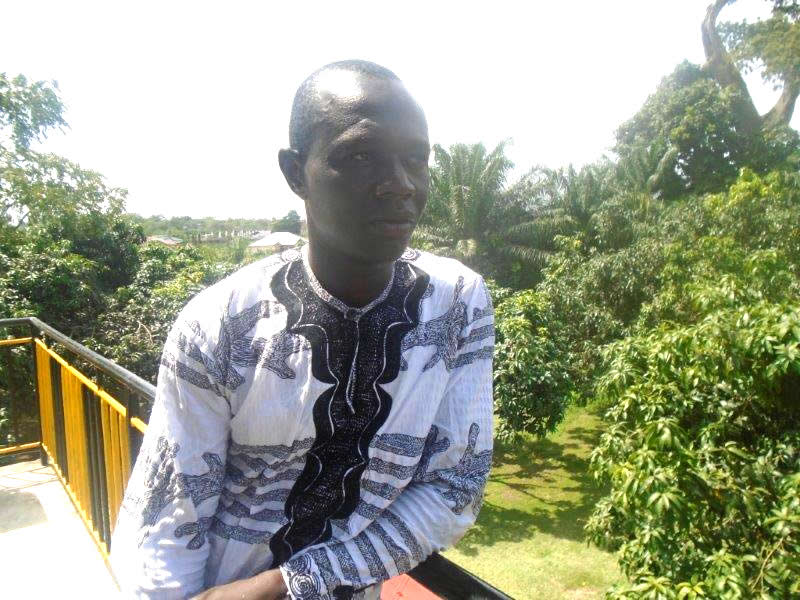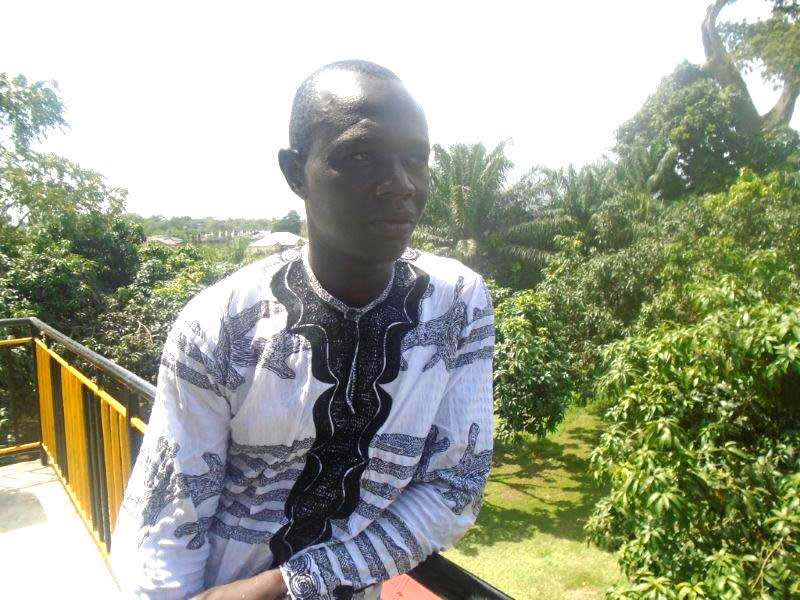 Kwame Asante has been with the family of Blue Skies Ghana since 7th June 2003. He started working at the Intake Department where he was sorting, de-crowning and sanitizing fruits and later moved to the Dispatch Department to help with the packing and loading of products on to the containers.
Having been to the school of deaf, he learnt dressmaking to provide for himself and his family. He joined Blue Skies since his vocation was not generating enough income to support the family. Having the opportunity to work at Blue Skies has given him and many others hope, since quite a number of the people in the municipality are deaf and hold little hope for the future. He says that Blue Skies has offered them the opportunity to provide for themselves and help others to be counted in the society. So apart from working with Blue Skies, he is also a professional tailor and usually attends to his customers on his off days.
Kwame is a father of four children and says that through his work at Blue Skies he is able to raise his children whom he believes are his future insurance. He is grateful to Blue Skies for the opportunity offered to people in society with disabilities and appreciates the fair treatment he receives from his colleagues and management. He continuously develops an interest in the natural approach he receives from everyone he meets or knows within the company.
Talking about his challenges, he said initially it was difficult to communicate since most people do not understand sign language at the Intake area, but Dispatch has so many people who can interpret and interact with them appropriately which has enhanced his understanding of the work and has helped him continuously improve. As a senior operative and one of the leaders of the deaf people in the factory, he has to interact always with his team members, leaders and management which has also taught him many valuable lessons.
He recommends Blue Skies continue to treat people fairly irrespective of their physical status and prays it expands to accommodate more physically challenged people in the community since such opportunity and recognition is mostly not found available to them.
Kwame says "I thank Anthony Pile so much for coming to Ghana, choosing Nsawam out of the other regions and communities in the country to help improve the lives of the people in the community not leaving out (us) the physically challenged. We promise to work effectively to help improve the productivity and growth of the company. May GOD bless Blue Skies Ghana. We love blue skies".
By Alistair Djimatey