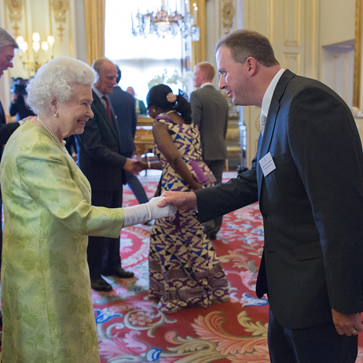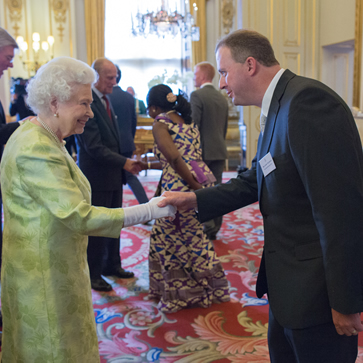 South African General Manager, Andre Veldsman and Ghana Movements Manager, Mary Cudjoe represented Blue Skies at Buckingham Palace this month at a Queens Award Winners reception hosted by Her Majesty the Queen. 
At the reception, The Queen and The Duke of Edinburgh greeted guests in the State Rooms which form the nucleus of the working Palace and are used regularly by The Queen and members of the Royal Family for official and State entertaining.
The reception was attended by all the winners of the 2015 Queens Award for Enterprise. Andre and Mary met with Palace officials and leading figures in British industry as well as members of the Royal Family.