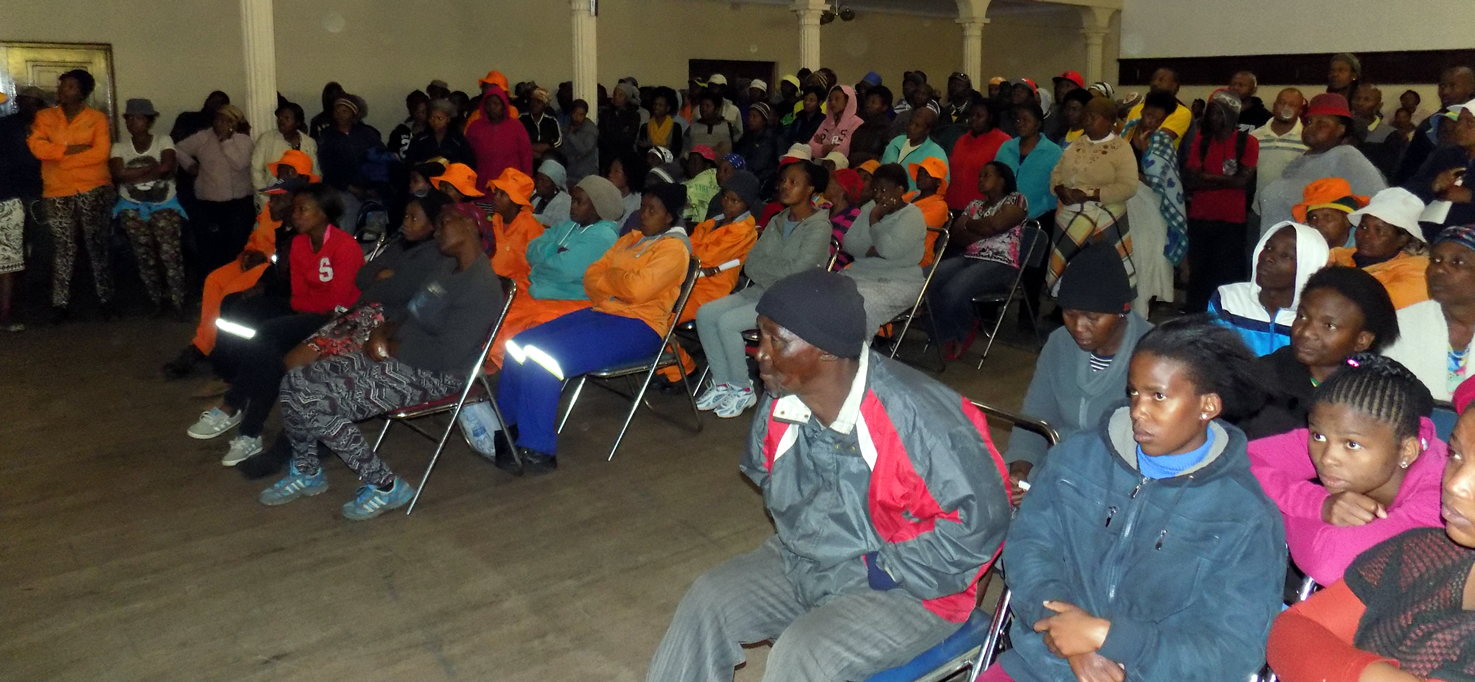 A team from Blue Skies South Africa recently embarked on a drive to engage three communities near to its factory in Balfour in the province of Mpumalanga.
The drive was part of a renewed effort to raise awareness and manage expectations of the Foundation activities so it might identify some suitable projects to undertake in 2017. Starting with a meeting with the Mayor and Councillors of the Dipaleseng Local Municipality, the team consisting of Waydu, Justice and Denzil made presentations to gatherings in the towns of Balfour, Greylingstad and Grootvlei  (pictured above) where they spoke about Blue Skies, highlighted what the Foundation has achieved, and outlined the objectives of the Foundation in South Africa over the next eighteen months.
The team also visited several active and prospective projects including Balfour Primary School where the Foundation has renovated a kitchen, and Isifiso Sethu Secondary School which has made an application to the Foundation. The first project ideas for 2017 will be discussed at the next Foundation Board meeting on the 7th of June. Final approval will be given in December.