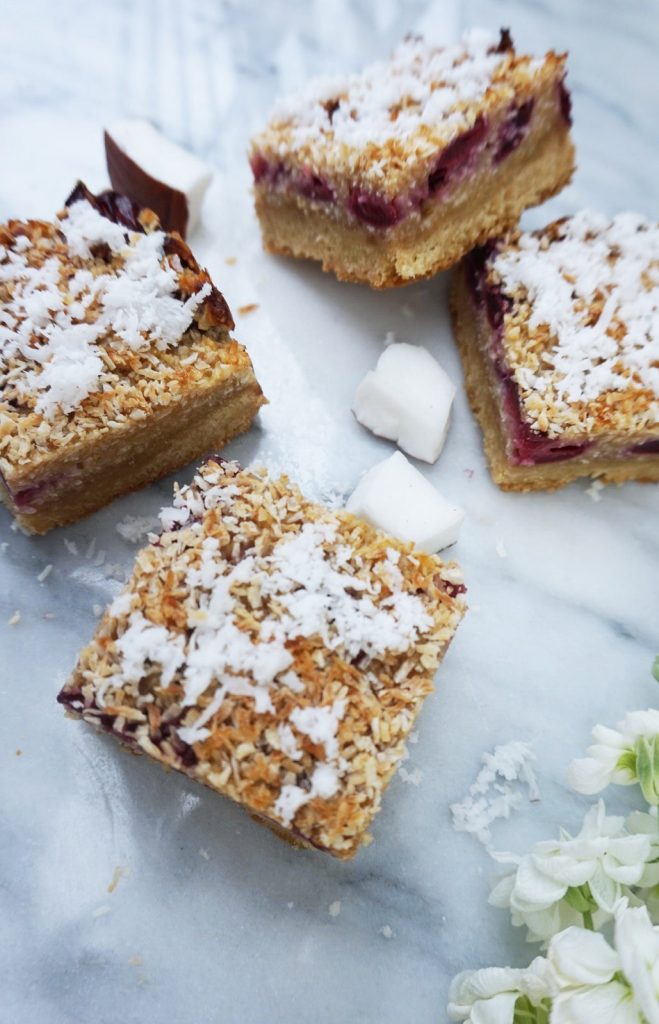 Try these yummy coconut and cherry slices to brighten up your day.
Ingredients
For the filling:
1 cup pitted and diced fresh cherries
1 cup shredded fresh coconut
1/3 cup light brown sugar
¼ cup brown rice flour
¼ teaspoon kosher salt
2 eggs
2 teaspoons almond extract
1 tablespoon fresh lemon juice
For the crust:
½ cup butter, melted
½ cup light brown sugar
1 cup brown rice flour
For the topping:
1 cup shredded fresh coconut
Method
Preheat oven to 200 C
Mix the butter, sugar and flour for the crust and press the mixture into a lined square pan – bake for 12 minutes.
Remove from oven and let crust cool.
Place the cherries and 1 cup of shredded coconut in a bowl. Sprinkle with flour, brown sugar and salt. Stir to coat. Mix together the eggs, almond extract and lemon juice and stir into mixture
Pour the filling over the crust and top with the remaining coconut. Bake for 25 minutes. Let cool completely before serving.