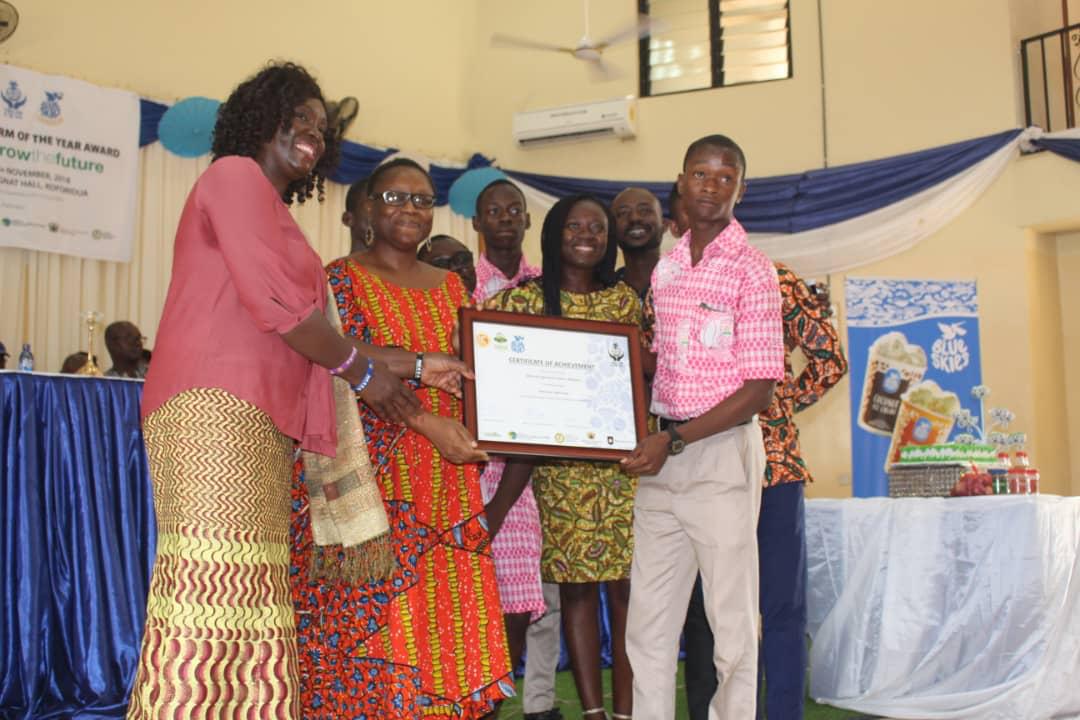 Blue Skies have awarded winners of the 2018 School Farm of the Year during a ceremony at the GNAT Hall in Koforidua, Ghana on the 30th of November.
Over 600 students attended the ceremony representing sixty schools who participated in this year's School Farm of the Year Competition, which was launched by Blue Skies in 2015 as a way of encouraging more young people to take an interest in farming, and to help raise the profile of agriculture.
In the competition, schools are required to setup and manage their own 'School Farms' and submit business plans to ensure their sustainability. Teams of inspectors made up of agricultural experts visit the participating schools periodically to assess their performance and ultimately determine the winners.
This year the SHS School Farm of the Year was awarded to SDA Senior High School,Asokore (pictured above), and the JHS School Farm of the Year was awarded to Chinto M/A Basic school (pictured below).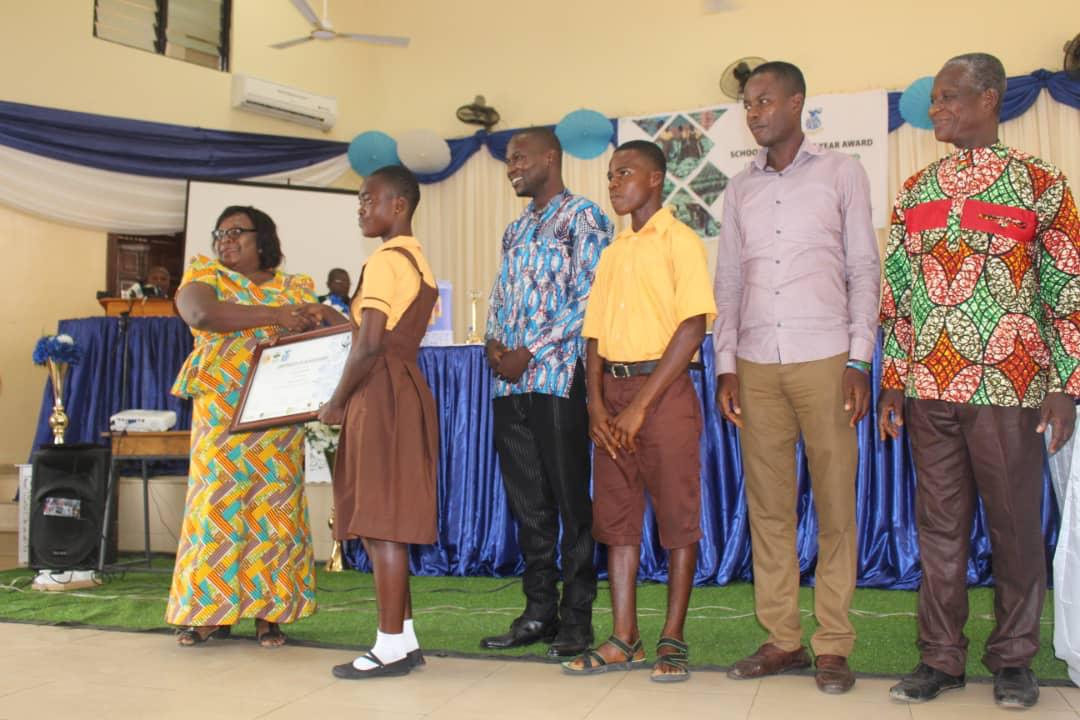 FULL LIST OF WINNERS
Senior High School Winners 2018
SDA Senior High School, Asokore –Koforidua (Winner)
Pope John Senior High and Minor Seminary- Koforidua (First Runner-up)
Presbyterian Secondary Technical School – Aburi (Second Runner-up)
Junior High School Winners 2018
Chinto M/A Basic School- Chinto (Winner)
Church of Christ Basic School, Koforidua (First Runner-up)
Ankwane Dobro Junior High School (Second Runner-up)
Best Teacher 2018
Dunya Salley (Manya Krobo Senior High School)
Best Male Student (J.HS Category) 2018
Sumaila Addo Nartey (Chinto MA Basic School)
Best Female Student (J.H.S Category) 2018
Belinda Assan (Chinto MA Basic School)
Best Male Student (S.H.S) 2018
Lawrence Narh Dorfenyo (Pope John Senior High and Minor Seminary)
Best Female Student (S.H.S) 2018
Judith Ayaaba (SDA Senior High School, Asokore-Koforidua)
Most Entrepreneurial School 2018
Chinto M/A Basic School – Chinto
Most Committed School 2018
Presbyterian Secondary Technical School, Adukrom
Most Innovative School 2018
Presbyterian Secondary Technical School, Adukrom
Most Environmentally Friendly School 2018
Chinto M/A Basic School
Most Sustainable School 2018
Akuse Methodist Secondary Technical School
Lemuel Mantey Agricultural Leadership Award 2018
Ador Joseph (Akuse Methodist SHS)